Why do umpires have to freaking announce the freaking scores?
Posted by tennisplanet on July 1, 2010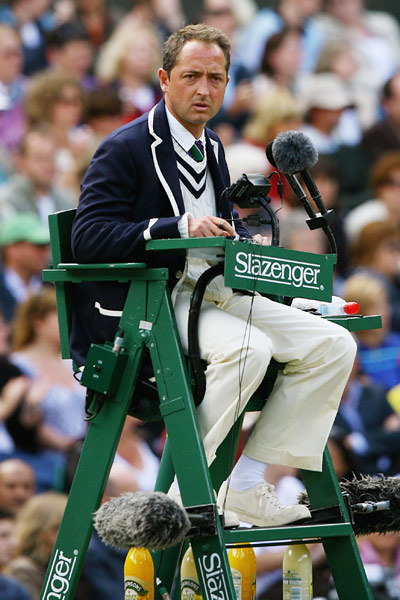 Can you imagine that at an NBA game – or any freaking professional sport? What? Was the sport originally meant for blind people – with hearing? We are freaking watching the freaking match with pin drop silence. We know the freaking score. And the jumbo screen is big enough. Or is it for the sake of the players so they know correct book keeping is being kept?
Or is this how you justify sustaining that 'umpire' position in the first place? Is that even done at a board game like snakes and ladders? Geeeeeeeeeeeezzzzzzzzzzz!!!!!!!!!!!
One Response to "Why do umpires have to freaking announce the freaking scores?"
July 1, 2010 at 7:35 pm

if they didn't we wouldn't get to listen to Kader Nouni and " shiver right down to our socks"